BASSalicious Version 2 represents the highest quality in synth, electric, and acoustic bass sounds. Unlike our amazing Version 1 that represented the analog side, this version 2 represents the sampled side, where we basically sampled every single one of our favorite bass sounds from tons of analog gear.
The #1 Hybrid Bass Synth Library
BASSalicious is a virtual analog and wavetable synthesizer with high quality streaming samples. This hybrid bass synth can recreate any synth bass sound imaginable as well as very high quality acoustic and electric bass emulations. The secret lies in our analog modeling synth and filters that creates an ultra analog sound that is organic and punchy as heck. We even created our own Phat Table™ technology that is a custom solution for making wavetables sound bigger and phatter and with 4-oscillators to stack, this wil be your #1 go-to synthesizer.
If you don't know anything about us, know this one thing: We hate sounds that don't sound like the radio. We made sure that this plugin sounds like the radio and that it had the same warmth and analog feel as the hardware. This was no easy task, so we were forced to create our own Phat Tables™ synthesis type of oscillator that would thick and warm. We believe BASSalicious can stand up to even the best synth bass software as well as hardware.
From the Original Hardware Source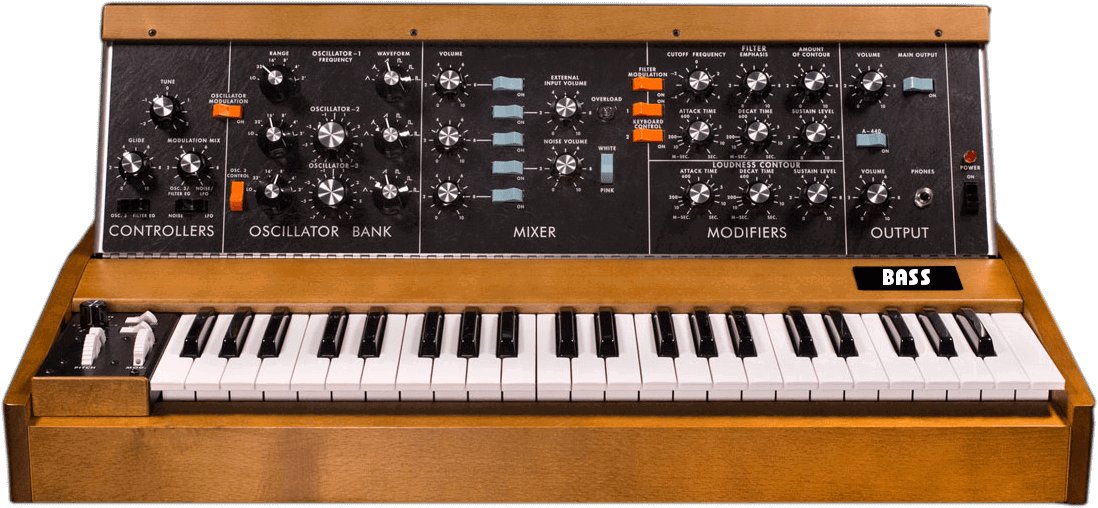 We've sampled the actual hardware using high quality converters that are very transparent thus to keep the original sound and feel of the actual units. And yes, we must confess, we did use some of our secret sauce when it comes to preamps and analog gear to phatten things up even more, but we kept the core essence of the sound.
If you know anything about any synth bass plugin, you know that one of the most important feature is the FILTER section. We spent considerable amount of time modeling our filter section to match the responses and "feel" of a classic Ladder Filter type. We've also inserted physical models of exact circuit components to add a truly organic and warm sounding bass. All of our algorithms and synthesis are custom programmed by people who are musicians, so you know the sound will be tailored and crafted to please, even the most pickiest of bass lovers.
We have also created our own wavetables called Phat Tables™. If you know anything about the physics of a wavetable, you should be able to hear that at a certain point they can sound very thin. Well our new technology solves the age old issue of aliasing by using a multi-sampled approach so that each slice is a rich table and retains the full frequency response without band-limiting. Now you combine this with automation of the phase, and unlimited modulation and it makes for some amazing synth bass sounds.
Stack up to four sounds at one time and all with their own separate layers, splits, and zones. Remember just one of our sounds can sound like 5, so stacking different bass elements makes for a super thick and meaty sound bass sound. If you're not looking for meat, then this plugin is not for you.
30-Day Money-Back Guaranteed
Also Sold Separately on the AppStore
Experience the same exact, sounds, presets, and samples on your iPad or iPhone Device. You can save sample space by storing samples on your external SSD or Thumb drive and experience ultra fast sample loading. Our iOS apps have the same user experience as the desktop.
External Hardrive and Thumb Drive Storage

Universal iPad/iPhone Support